Falling Film Heat Exchanger
INQUIRY
Description
FALLING FILM HEAT EXCHANGER
It consists of three main parts
1. Welded Pillow Plate
2. Fluid Distribution System
3. Exterior Enclosure
The distribution system leads the fluid flow pass the Pillow Plates, the thermal transfer to the Medium in Tank or Enclosure in view of Film adhesive effect.
Generaly, the whole unit of Falling Film Heat Exchanger is made by AISI316L material, which result in high efficiency in thermal transfer as well as in the Sanitary aspect.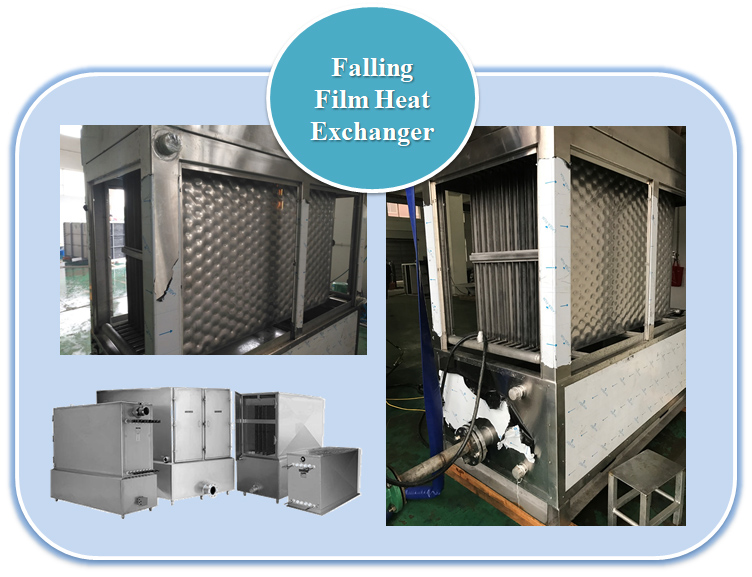 APPLICATIONS
*Sewage Water Thermal Recycle
*Food and Dairy Fresh-Keeping Storage and Transportation
*Chemicals Heating and Cooling Process
*Paper and Pulp Industries
*Flue Gas Heat Recovery
*Bulk Solids and Powder Drying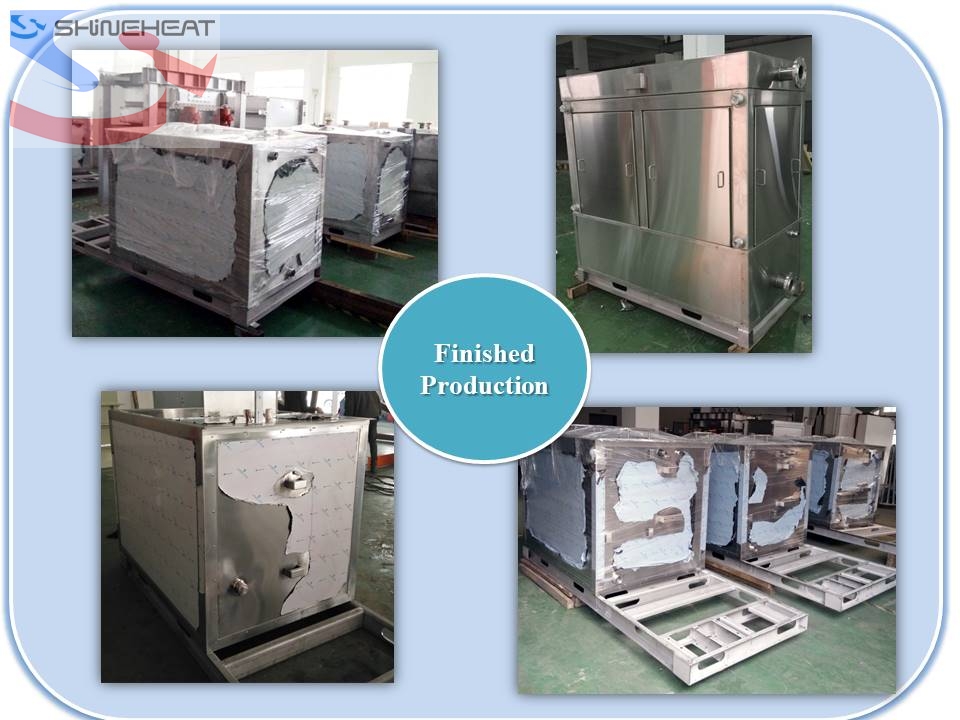 AS FORM OF "IMMERSION CHILLER"
Where there is large amount of contaminated or high viscosity fluids need to be cooled down, Immersion Chiller provides an optimum solution for it.
As features as "High Reliable, High Durable", Immersion Chiller came to be a cooling unit for Heavy Industry. The large amount of Fluids could be cooled by Jacketed Cooling Water, Glycol, Gas or other refrigerant.
Tailor-Made is available in production also.